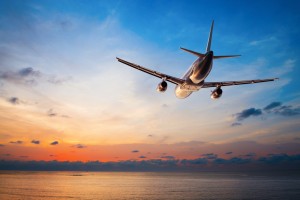 There's no better time than getting the whole family together for a fun-filled vacation. Whether your family enjoys thrilling roller coaster rides, hiking through scenic trails, or visiting world-class museums, there are tons of great places to enjoy the company of your family. When you plan your next family vacation, choose one of the favorite vacation spots of family-man Hussain al Nowais.
Walt Disney World – Walt Disney World in Orlando, Florida is arguably the most magical place on earth. No matter if you're four, 17 or 65 years old, you'll enjoy the enchantment of Disney World's great theme parks. In addition to riding the wonderful amusement rides, you can tour the various countries in Epcot, take photos with your favorite Disney characters, and watch live shows.
New York City – From parks and museums to toy stores and amusement parks, New York City is teeming with exciting family-friendly activities. No matter what your family's interests are, the city has something for everyone. You can enjoy the great outdoors by touring the city's favored landmarks, such as Times Square and Central Park. When you visit Central Park, don't forget to take the children to the giant Toys R Us and neat Lego stores. Other great places to visit are the Empire State Building, Ellis Island, the Statue of Liberty, the Bronx Zoo and Coney Island.
Washington D.C. – In addition to being our nation's capital, Washington D.C. is a top vacation destination for families. Visit the White House, Washington Monument and Lincoln Memorial before making your way to the National Mall, where you'll find loads of free kid-friendly museums and other famous monuments. Make sure you grab some food at one of the food trucks and check out the National Zoo.
Oahu – If you family wants a mix of relaxation and adventure, then there's no better place than the island of Oahu in Hawaii. Here you can split your time between sunbathing on the beach, sightseeing, snorkeling, surfing and hiking. Some must-see spots on the island are Honolulu, North Shore, Pearl Harbor, and Lanikai Beach. If you visit Hawaii, be sure to snorkel at Hanauma Bay, where you'll encounter sea turtles and hundreds of colorful tropical fish.