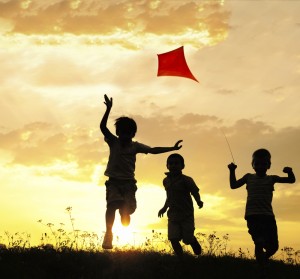 With spring quickly coming to an end, summer will be here before we know it. Soon the kids will be out of school looking for fun ways to spend their days off. To keep your children occupied, try these exciting family friendly activities from Hussain al Nowais.
Fly a kite – Create fond memories with your children by flying a kite. You can fly a kite during your beach vacation or even in your own backyard. Since some kites can be pricey, you can make a homemade kite. It's a simple craft that you and your kids will enjoy building together. Plus, flying a kite they made themselves will definitely make your children feel proud and accomplished.
Set up a lemonade stand – Lemonade stands are a childhood tradition. You and your kids can make homemade lemonade and iced tea and set up a lemonade stand out front of your house or at the neighborhood park. Your neighbors will be thankful for a fresh cup of lemonade on a hot summer day.
Have a picnic – Enjoy a beautiful summer day by having a picnic at your favorite park. Bring along some drinks and snacks, a large blanket to lie on and games. Don't forget your homemade kite!
Go Camping – What better way to appreciate the great outdoors than with a camping trip? Set aside a weekend to go camping with the whole family. You can all go hiking and swimming during the day and roast marshmallows and tell stories at night. Plus, camping will get your children away from their computer and video games for a full weekend.
Have a pool party – Invite your family and your kid's friends over for a pool party. Your child will enjoy swimming with their friends, while the adults can chat and catch up.
What do you think of these activities from Hussain al Nowais? What other fun activities can you do with your children this summer?