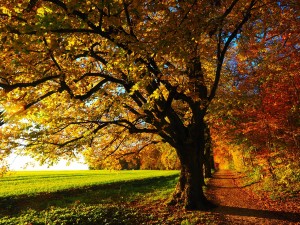 With August quickly approaching, fall will be here before you know it. While you don't want to see the warm, sunny weather go, the fall season brings many great things, including the foliage. In fact, since moving from New York to Miami, one of the things Hussain al Nowais misses most is the fall foliage. Fortunately, he and others like him don't have to travel far to experience the beautiful fall foliage. From New England to the Pacific Northwest, there are many places whose trees will bear vibrantly colored leaves. Check out some of the best places to witness the foliage this fall from Hussain al Nowais.
Aspen, CO
Though Aspen is best known for its spectacular mountain views and world-class ski resorts, it's also a great place to visit during the fall. The city got its name from the aspen tree, whose foliage peaks in late September. You can find the some of the best views of the yellow, orange and red leaves from Maroon Bells, Castle Creek Road and Cathedral Lake.
Shenandoah National Park, VA
Nestled in the countryside of Virginia, just 75 miles from Washington D.C., is Shenandoah National Park. The 2,000-acre park has tons of hiking trails that wind past magnificent cascading waterfalls to breathtaking peaks and cliffs. From the peaks you can experience the stunning view of the Shenandoah Valley. The view gets that much better in fall, when the leaves begin to turn golden yellow. You can hike one of the park's many trails or drive along Skyline Drive.
Acadia National Park, ME
With its miles of hiking trails and remarkable views, Acadia National Park is an outdoorsman's dream. The park is home to the Cadillac Mountain, the tallest mountain along the country's eastern coast. Fall is a prime time to visit, and the beautifully colored leaves attract travelers from all over the world. Visit Acadia in early October to see the foliage at its peak.